Institutions
The society has established the following institutions:
Pendekanti E.M. High School
PVS Industrial Training Center
Krishi Vigyan Kendra
Apart from the above Institutions, the Society has been/is undertaking the following project/program:
ChildFund India, Kakinada (East Godavari Dist.), Vijayawada and Hyderabad supported by ChildFund India.
Pendekanti E.M. High School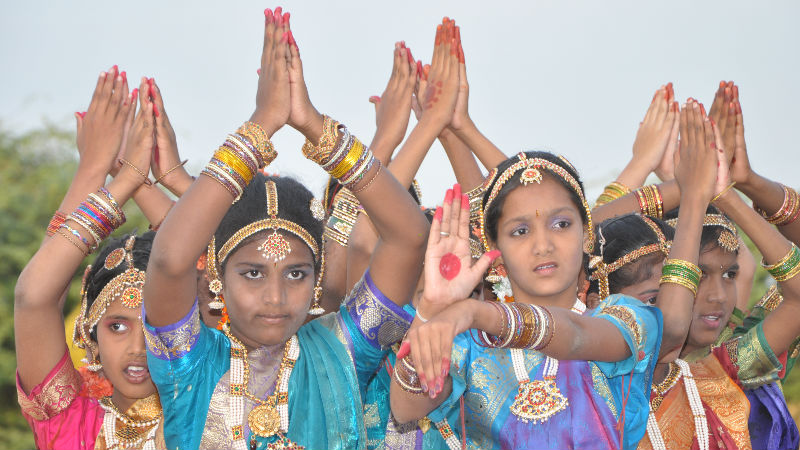 It is an English Medium, Co-educational, Day-cum-Residential School, Recognized by Government of Andhra Pradesh, with classes from Nursery to 10th class. The School was established with the primary objective of providing access to good education in terms of quality to children in this socio-economically backward area of Andhra Pradesh. The school caters to children from the families of farming community, small traders and others belonging to low-income groups. It runs purely on no profit basis. The school has all facilities, including a hostel, a mess and play grounds spread over 10 acres of mango orchard (Donated to the school by Smt Pendekanti Kanakamma w/o Late Shri Pendekanti Venkata Subbaiah).
The school has well stocked library, laboratories and a multi media computer lab to provide contemporary educational facilities. It is a matter of great satisfaction that several of the students who had their schooling here are well settled in good positions, working and gainfully employed in India and other countries namely America, Canada etc. Students of recent batches are now pursuing courses in Engineering, Medicine and other areas. Presently there are 450 students looked after by around 40 staff members.
Proceedings of the District Educational Officer (FAC), Kurnool and Proceedings of the Regional Joint Director of School Education: Kadapa
PVS Industrial Training Centre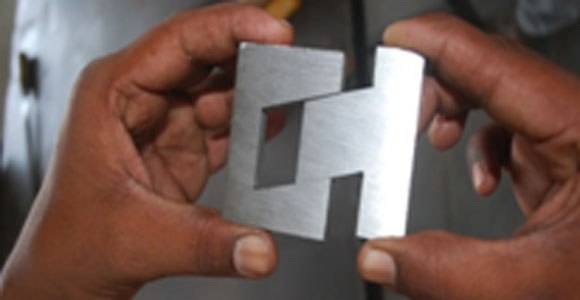 This Institute offers a 2 year course in trades of Fitter, Electrician and Draughtaman (Civil) and one year Training Program in Diesel Mechanic. This training centre was started with the specific objective of providing vocational training to students, belonging to socio-economically backward sections of the society, who could not pursue higher education.
The centre imparts skills and expertise to enable these students to find gainful employment or alternatively, become self employed. It is a matter of pride that several of the students who have obtained training at this centre have found employment in various private industries and Public sector undertakings. The student enrolment is 120, who are trained by 10 instructors.
Krishi Vigyan Kendra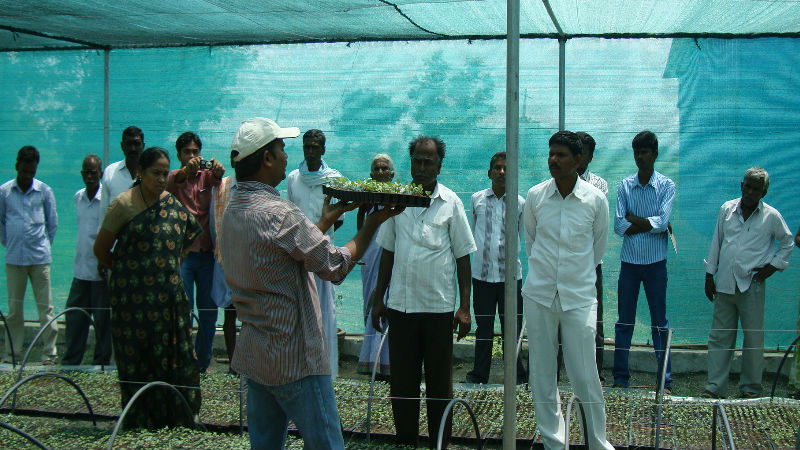 This Farmer's training cum extension centre for dissemination and transfer of improved technology and farming methods to farmers was established in the year 1989.
It is funded by Indian Council for Agricultural Research (ICAR), Ministry of Agriculture, Government of India and is managed and run by the SHE & C Society. The society has donated 50 acres of land for the establishment of the Centre and for the demonstration farm. The infrastructure includes, office building, farmer's hostel, demonstration units for poultry, sericulture, sheep, farm tractor and implements, and godowns for storage of various inputs and produce.
The objective of this Kendra is to improve the quality of life of the farming community by way of enhancing productivity and profitability by encouraging use of / propagating newer technologies and methods which are sustainable and environment friendly and which also ensure optimum and judicious use of various inputs such as seeds, fertilizers, pesticides, water etc…
The Kendra has 10 scientists in disciplines of Agronomy, Extension, plant protection, Horticulture, Home Science, Social Sciences, Veterinary Science etc…
The activities include:
Training farmers (Vocational, Skill Oriented Trainings)
Training Extension Officers
On farm trials and research
Frontline demonstrations
Quality seed material production
Production of vermicompost, Bio pesticides, etc.
Training women for self employment (Tailoring, Tie & Dye, Fabric painting etc.)
Creating awareness among women on health and nutrition
Recommending technologies which are farming situation specific
Giving feed back to research problems encountered by Farming Community